Information On Credit Card Casino Deposits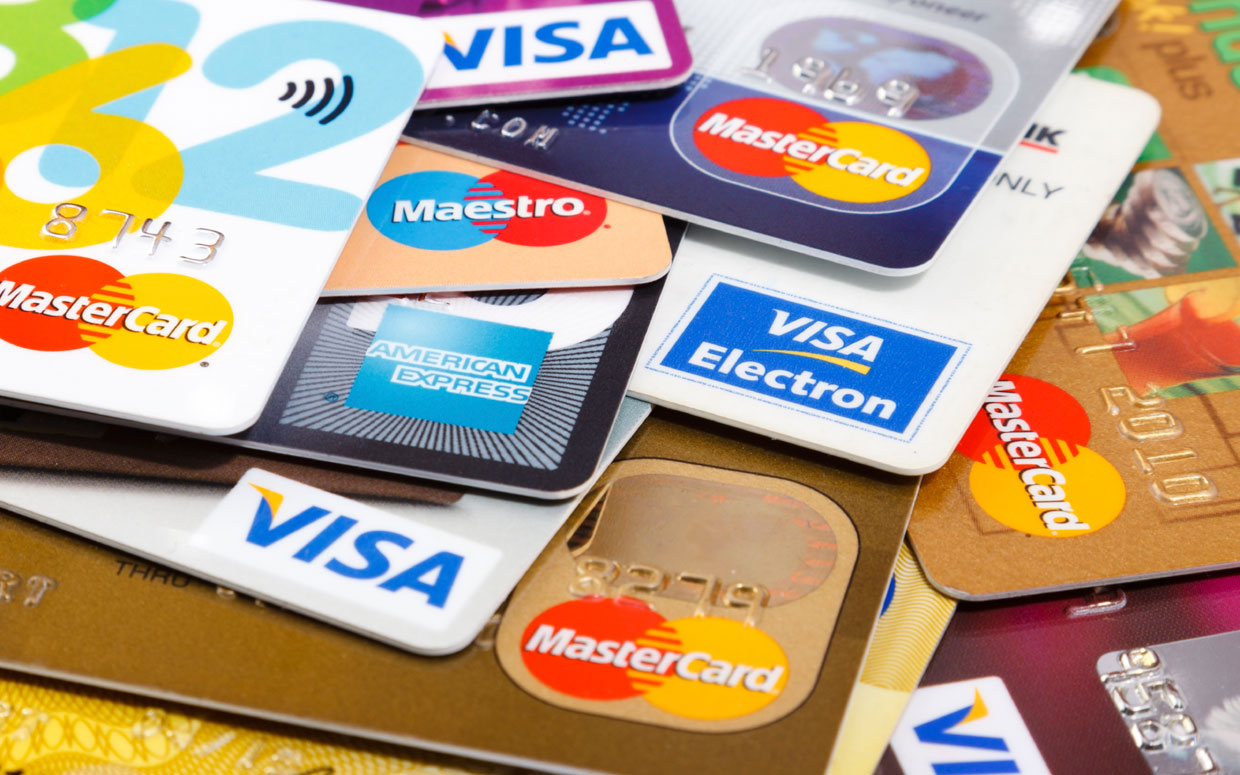 There are several credit cards commonly used to deposit funds to online casinos, the most common of these are American Express, Visa, MasterCard, Switch, and Solo. Which one you decide to use probably depends quite a bit on which you happen to have in your wallet, and the prospective benefits provided to you by your individual credit card companies. Although the most difficult credit card to use at casinos is by far MasterCard, there are still a ton of casinos that have good success rates online.
Credit Card Pros
Instant credit once transaction is approved
Easy to use, doesn't require money up front
Added safety and security for your deposits
Credit Card Cons
Higher decline rate than several other methods
Not all cards work at all casinos
Making a casino deposit using a credit card
Assuming you have an account with an online casino that accepts credit card deposits into your casino players account, the first thing you'll do when you open the casino software is visit the cashier. From there you'll choose deposit, and then the credit card option.
You'll need to register a new credit card with most online casinos. Once you've done that, you can go ahead and begin the process of making your first online casino deposit with your credit card. If this is your first ever deposit at a new casino, be sure to check out the requirements for qualifying for the casinos welcome bonus program as well. Many online casinos require an email from you either before you deposit, or before you play with your new casino account before they will credit your account.
Casino Deposit Transaction Times
Using a credit card at an online casino is generally a lightening fast deposit option, provided the transaction goes through. In most cases, your deposit will be processed within a minute or two, and your monies will be available in your online casino account within a minute or two of making the deposit.
Withdrawing Funds from an Online Casino
In most cases, casino winnings cannot be sent back to the credit card the withdrawal was made from. This is something to keep in mind before committing to using your credit card as your casino deposit method. Should you hit a jackpot for instance, you're going to need an alternate method of payment for the casino to send your money to you with, usually most people opt for Wire Transfer since it is quick and easy.
Making Larger Deposits with your Credit Card
Oftentimes if you need to deposit more monies than the casino allows in a single period of time you can request that your deposit limits be raised, giving you the ability to place larger bets.  The other alternative is to use an American Express Casino, since Amex cards usually allow for much higher deposit limits for each transaction.
Credit Card Casinos and the UIGEA
Nearly every casino on the Internet accepts credit card deposits. Often times getting an approval from your bank however is another story. Due to the UIGEA, processing deposits via credit cards is sometimes touch and go. The good news is, once you've found a credit card that works at a particular online casino, it tends to continue working, and if you absolutely cannot find a credit card that works at any of our recommended online casinos, or are just ready to move on without the hassle, we've also provided you with some alternate casino deposit options.
There are a few countries with current legislation that limits casinos ability to process deposits with credit cards, in fact, following the passage of the UIGEA and imposing regulations on USA Casinos several other countries, France for example, introduced similar legislation. Lucky for French casino patrons, the EU didn't allow measures to pass in Europe.
Alternative Ways to Use your Credit Card
Outside of the United States there are many alternative ways to use your credit card at an online casino, without actually sharing your credit card number and other personal details with the casino itself. The most popular way to accomplish this is with the use of a reputable eWallet, such as Click2Pay, MoneyBookers or eWalletXpress.